New York's Commitment to the Next Generation 
By Stacey Hengsterman, President and CEO of Special Olympics New York
March 6, 2020 marks the official 50th anniversary of Special Olympics New York.
For half a century, this organization has offered athletes – children, youth and adults with intellectual disabilities – an opportunity to be their best selves. To discover and unleash the champion within.
At one time in their lives, today's Special Olympics athletes may have thought – or worse, were told – that playing a sport wasn't for them. That they didn't belong on the soccer field, basketball court or softball diamond.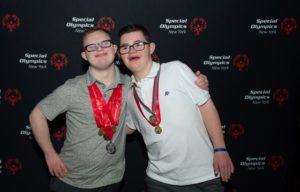 Yet, they have become champions. Over time they have proven that they belong in our sports programs, our classrooms and our workplaces.
In the process, they have created a new normal for the next generation of people with intellectual differences, one that will define the future of our communities in New York and globally.
A Movement to Inclusion
In more than 200 schools and many communities statewide, our champions also participate in Unified Sports: authentic, rule-abiding competitions where players with and without intellectual differences are teammates in every sense. Walk the halls of a Unified Champion School or find a place in the stands at a game and you will see what I mean.
You will see victory. You will see defeat. Most importantly, you will see humanity in its finest form. People supporting people, hoisting one another up further than they ever thought they could be.
All people. All abilities. More than 10,500 athletes in New York and 1.4 million globally, playing and living Unified.
This is the movement to inclusion that our athletes and partners are leading.
It's a movement so powerful that in 2019, alone: nearly 80,000 people donated to Special Olympics New York to ensure our programs can continue to be free to athletes; 1.5 million people volunteered for Special Olympics worldwide; we set out to create 1 million employment pathways for people with autism, Down syndrome, cerebral palsy and other intellectual differences; and an entire nation was moved to include, celebrating a "Year of Tolerance" as the United Arab Emirates hosted the 2019 Special Olympics World Games, the largest humanitarian sporting event in the world, ever.
A Vision for New York
To kick-off our next 50 years, Special Olympics New York has a vision to become even bigger and better than we ever have been.
Our commitment to the 67,000 athletes across the state who currently participate in our programs is unwavering. We also begin our anniversary year with an urgent need to recruit and support the next generation of athletes – the hundreds of thousands of New Yorkers with intellectual disabilities who have not yet discovered what we know: that they, too, can be champions.
Here's what we are going to do to reach them.
We will take a close look at the 22 sports we offer and be sure there is an opportunity for every aspiring athlete in every region of the state. This will include the return of State Fall Games, so that all of our athletes have an opportunity to compete at the highest level, and a massive expansion of our Young Athletes program, which introduces children ages 0-8 to inclusive play during the years most critical to their development.
We will raise engagement, awareness and understanding so that everyone in New York who has an intellectual difference – and everyone who cares for someone with an intellectual difference – knows that we are here and that we can help change their lives for the better.
We will advance a comprehensive healthcare agenda: expanding the health services we offer at our sports competitions, attracting even more clinical providers to take part in our programming, and working with educators and policymakers to ensure the next generation of health care professionals can treat people with intellectual differences effectively.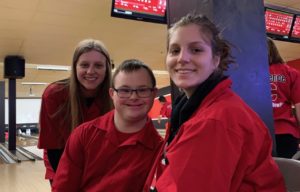 And finally, we will keep building on the success of Unified Sports, working with more and more elementary, middle and high schools – and colleges, too – to give the Unified Generation more opportunities to play, to compete, to learn, and to grow in our schools and our communities.
We plan to do all this and more not only for the next generation of Special Olympics athletes, but for the next generation of New Yorkers.
This is what families, schools and communities statewide need from Special Olympics New York, and we intend to bring it to them.
New York can and will be the most inclusive state in the country.
####
To make a monetary donation, or volunteer your time, and help make this vision a reality for New York, visit www.specialolympicsNY.org.
SHARE THIS: