Archives
The Capital District will host a Regional Floor Hockey Skills Competition on Feb 3, 2022. Athletes will participate in 5 skills combining for a Skills Total Score. These athletes will also enter into a state wide composite event to be awarded in the following weeks.
Due to current COVID protocols there are no spectators at this event.
SHARE THIS:
Capital Region and North Country Region teams will compete, in house, for scores to submit for a State-wide composite Snowshoe competition. Teams have entered preliminary scores and been divisioned State-wide, these final score will determine State-Wide scoring. Athletes will be awarded medals or ribbons depending on place.
These are in-house scoring events, no spectators please.
SHARE THIS: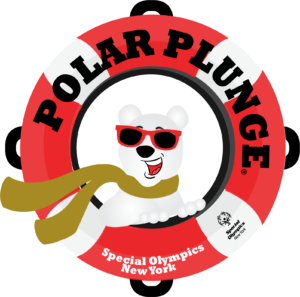 We can't wait to get Back in the Game for the LARGEST Polar Plunge in New York State!  Register to plunge as an Individual or Go for the Gold and form a POLAR PLUNGE TEAM!  Forming a Team is as easy as 1.2.3 by asking your family, friends and coworkers to take the Polar Plunge with you!  Every Plunger.  
Join us as we salute our athletes, who stand up for inclusion on the field and off, day in and day out.  
Every Plunger.  Every Dollar Raised.  Gives Every Athlete an Opportunity. 
SHARE THIS: