Todd Nelson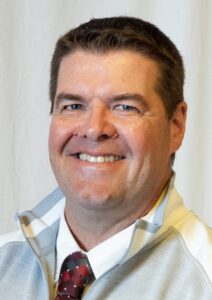 Assistant Director for the New York State Public High School Athletic Association
"I am very much looking forward to serving the athletes and families who have the opportunity to compete in an athletic event, which many of us take for granted."
Todd Nelson is the current Assistant Director for the New York State Public High School Athletic Association (or NYSPHSAA). Mr. Nelson has been the Assistant Director for the past 13 years.  His responsibilities include Unified Sports, safety and research, sportsmanship, modified athletics, classification of schools, sanctioning, professional development, rule book publications, championship program content, and the wrestling weight certification program.  Before coming to work for the NYSPHSAA, Todd was an athletic administrator for three school districts over a 15-year period in Section III.  He also served as the Boys Vice President of Section III for over 5 years.
Todd obtained his Bachelor of Science in Education (Physical Education) and his Master's of Science in Education (Physical Education with a concentration in Adapted PE) from SUNY Cortland.  He also obtained a NYS certification in School Administration.
Mr. Nelson is currently completing his second term on the Sauquoit Valley School Board of Education.  Todd resides in Sauquoit with his wife Jill Davies-Nelson and their 5 children.