Paul Asaro
Athlete
"I am proud to serve on the Board so I can be sure that all voices are heard – athletes, coaches, staff and volunteers!"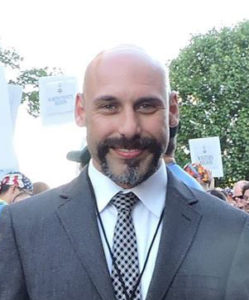 Paul Asaro, of Eastchester, has been a Special Olympics New York athlete since 1994 and a coach since 2008.
He currently competes in cycling, bowling, basketball and track & field. He has represented Special Olympics Team USA twice, as a cyclist during the 2003 World Games in Ireland and as part of the Law Enforcement Torch Run at the 2019 World Games in Abu Dhabi.
As the Athlete Representative on the Board of Directors, Paul also serves as the statewide Athlete Input Council Chairman and is a member of the Input Council Planning Committee and the Immaculate Heart of Mary Parish Council -Scarsdale NY . Paul was also the 2017 Special Olympics New York Athlete of the Year.