Kan Kotecha
VP, Corporate Engineering, Google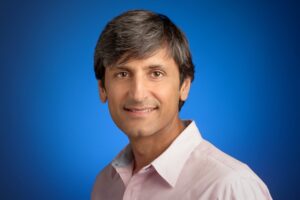 "It is an honor to serve on the board of Special Olympics New York. I have long held a passion for sports and for promoting a more inclusive society by helping everyone to be 'what they ought to be', as Dr. Martin Luther King, Jr. once said. SONY brings these two areas of interest together; using the power of sports to help people with intellectual differences to discover new strengths. Programs such as Unified Sports help to create a better world by fostering the acceptance and inclusion of all people. I hope that my experience with Google will help to promote technology that can be transformative for our athletes in New York and around the world."
Kan Kotecha is a Vice President in Corporate Engineering overseeing Google's internal-facing business applications groups. The Works team provides engineering solutions for Finance, People Operations, Legal, Real Estate and Marketing.  The group's mission is to help build a more scalable Google at Scale, that enables Google to fulfil its goal to build a more helpful Google for everyone that increases the world's knowledge, success, health and happiness.
Kan serves as a co-sponsor for the Disability Alliance at Google.
Kan joined Google in January 2015 from Morgan Stanley, where he was most recently the Head of Investment Products Technology. In that role, Kan led a team of over 600 in completing one of the largest and most complex technology integration projects in Finance.
Kan has over 20 years of experience in technology, having held a wide variety of roles in enterprise support, infrastructure and development. His roles spanned the globe from Mumbai to London to Zurich to New York.
Kan lives with his wife and three children in New York City.