Adam Merino
Managing Director, Morgan Stanley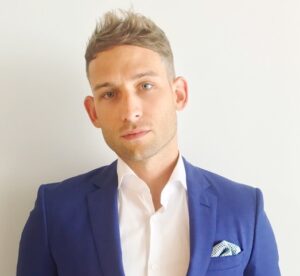 "Serving on the Board of Directors for Special Olympics New York has been one of the greatest privileges of my professional career.  I'm grateful that I have the opportunity to work hand-in-hand with the remarkable athletes of SONY through our year-round sports programs, where we embrace our differences, celebrate one another's abilities and work towards building a more inclusive world."
Adam Merino is a Private Wealth Advisor at Morgan Stanley, a global investment bank and financial services company, where he holds the title of Managing Director. Based in New York City, Adam provides financial and investment advice to ultra-high net worth families, foundations, endowments and closely held businesses across the country.
Adam has been recognized as one of the industry's top advisors by numerous publications, including Forbes, Barron's, Business Insider, and On Wall Street Magazine.  Adam's accomplishments include being ranked as the country's #1 Advisor by Forbes Magazine/SHOOK Research in their annual ranking of "America's Top Next-Generation Wealth Advisors".
Adam holds a BA in Economics from Lewis & Clark College in Portland, OR. He was also inducted into the school's Athletics Hall of Fame for his accomplishments on the Men's Basketball Team that won the Northwest Conference Championship and reached the Elite Eight of the 2002 NCAA Division III Tournament.