What I Know Now: Reflections on Year One
By Stacey Hengsterman, President & CEO
7/1/19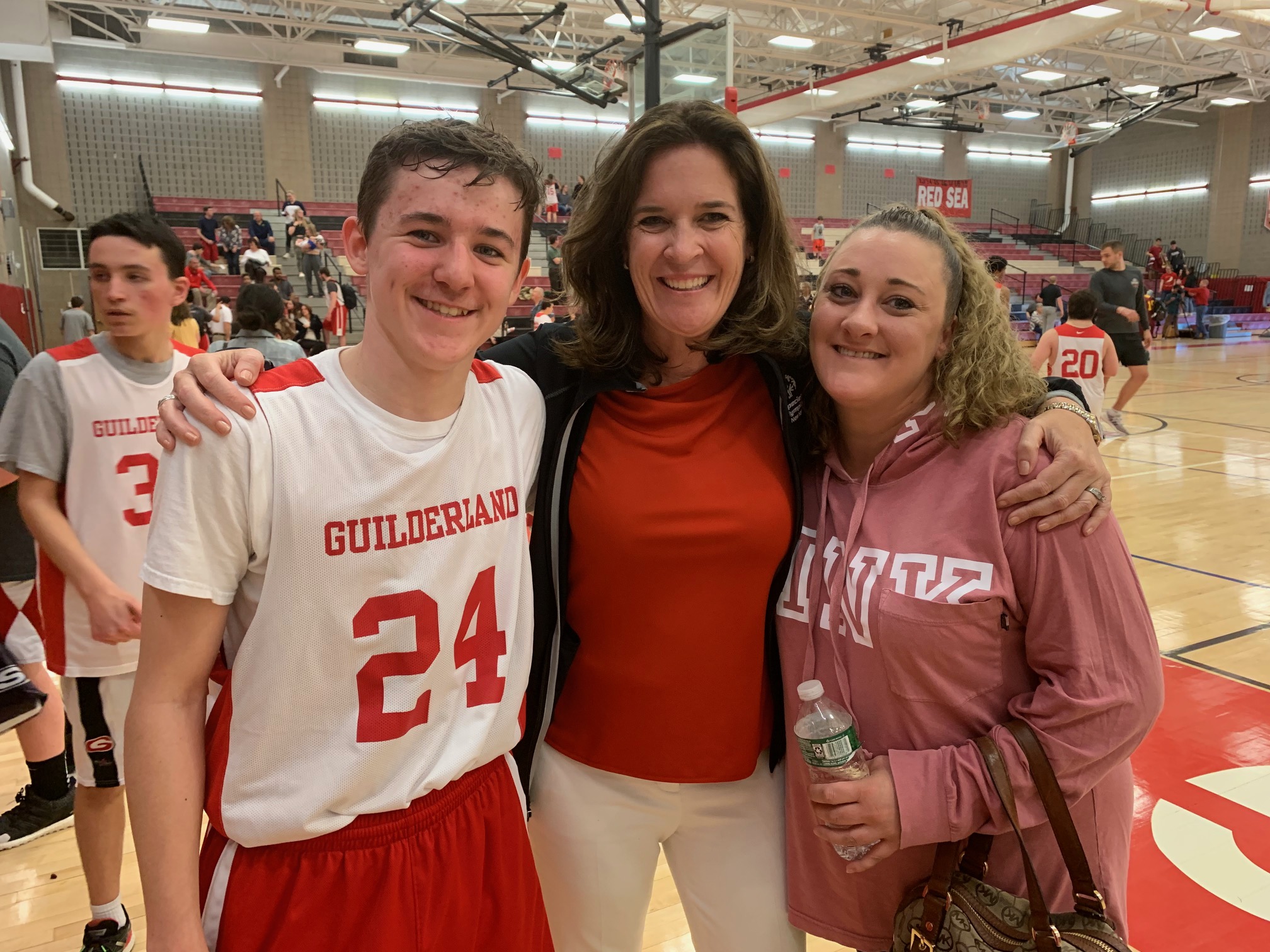 One year ago today was my first day as president and CEO of Special Olympics New York, an organization that I have come to know as one of the most quietly powerful in the state. Every day, we impact the lives of not only our more than 67,000 athletes and their families across New York State but also those who share their schools, their workplaces, and their communities.
On my first day, I found myself at USA Games in Seattle surrounded by Special Olympics athletes, coaches and fans from throughout the country. It was every bit as inspiring (and intimidating!) as you can imagine.
I should have spent my day meeting as many movers and shakers as I could, but a single person held my attention. I watched from the bleachers as one of our powerlifters, having worked so hard to reach this national competition 3,000 miles away from home, was disqualified for beginning his lift before he was signaled.
I was devastated. I burst into tears. I asked my team to talk with the officials, which they did not do.
I didn't know then what I know now.
I began learning that first day on the job and haven't stopped since. As I reflect on my first year, here are a few lessons I am grateful to have learned.
#5. Not everybody wins. But all are brave in the attempt.
Eunice Kennedy Shriver wrote the Special Olympics Athlete Oath in a taxicab on her way to the first-ever International Games at Soldier Field in Chicago in 1968. A visionary, to say the least, she came up with, "Let me win. But if I cannot win, let me be brave in the attempt."
Brilliant, and so insightful.
Watching that powerlifter in Seattle rise up in the face of defeat, disappointed but determined, his coaches at his side, I learned that Special Olympics isn't charity. It's authentic, competitive sports. And that's how our athletes like it.
#4. It takes a village, and we have one.
More than 67,000 athletes. An average of 16 competitions per day. 150 schools playing Unified. Life changing health programs. And fundraising year-round so we can provide all this at no cost to our athletes.
To say "it takes a village" is a huge understatement. Thankfully, the Special Olympics New York family is as strong and dedicated as they come. We have 40,000 volunteers annually who do everything from setting up folding chairs to coaching to running into freezing cold waters in support of our athletes. It helps to have law enforcement on your side, too.
#3. No one rallies like Special Olympics.
In March 2019, it was announced that funds to support the Special Olympics Unified Champion Schools program would take a hit, first in the federal budget and then days later, in the state budget. Standing together, a community of millions nationally and thousands here in New York, quickly convinced lawmakers to restore these funds.
I had an inclination before then that you shouldn't mess with the Special Olympics family, but that week I learned that no one shows up the way we do. It was a pivotal, invigorating moment for me.
#2. New York has to be a leader in Unified Sports.
If you want to see what inclusion really looks like, go to a Unified game or walk the halls of a Unified Champion School. The Unified Sports movement, led almost entirely by high school student athletes and their coaches, is inspiring millions worldwide to accept and include people with intellectual differences. It's an inclusion revolution, and it's the future.
Unified schools, students, and coaches are changing the game and they are changing lives. I've learned that today's generation has a growing appetite for Unified Sports opportunities, one that New York can and must nourish with help from the private sector. NYSPHAA and the Golisano Foundation have done so much to support us and help propel this movement in our Upstate high schools. The growth of Unified Sports in New York City, however, is not keeping pace, and the need for these programs in our largest city is urgent.
I am committed to making sure we find the partners we need to bring Unified Sports to more NYC students.
#1. There is a champion in all of us.
In addition to becoming president and CEO, I also have had the great honor of becoming a Special Olympics New York parent. Seeing my son, Alex, compete in his first event in May was far and away one of my proudest "mom moments."
The fact that it took until Alex was 15 years old for our family to experience that joy—to know and understand what Special Olympics could do for all of us—is what motivates me to tell our story over and over again, so that moms like me and kids like Alex all across New York know that Special Olympics New York is here for them.
I've learned there is a champion in all of us. In the athletes who dare to try something they never imagined was possible. In the moms and dads who encourage and support them. In the coaches, volunteers, partners in law enforcement and other community organizations who answer our call for help even before we ask. And in the business owners and their employees who believe in our movement and find a way to support our work.
I hope you'll stick with me as I continue to learn—and share—about all of the amazing work going on at Special Olympics New York.
SHARE THIS: