SPECIAL OLYMPICS NEW YORK & MORE THAN 50 SCHOOLS TO "SPREAD THE WORD" FOR INCLUSION
Global Movement Inspires Supporters Worldwide with Pledge to Include
Wednesday, March 6, 2019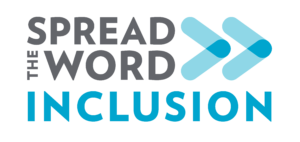 SCHENECTADY, NY – Special Olympics New York, in partnership with more than 50 schools across the state, today kicked off the annual Spread the Word campaign, a month of events and activities that promote inclusion in schools and communities around the globe.
Activities led by students, sports teams, coaches, and staff in New York schools include pledge-signing events, banner signings, PA announcements, awareness videos, social media posts and more. In celebration of these events, Special Olympics New York will invite its community to participate in a statewide Inclusion Spirit Week beginning March 25.
"The Special Olympics Spread the Word campaign is one of our proudest times of the year, as we see the Special Olympics New York family and entire New York State community support people with intellectual disabilities in fun, creative, and inspiring ways," said Stacey Hengsterman, president and CEO of Special Olympics New York. "Thank you to all of the schools and students participating this year. We look forward to celebrating your commitments and giving everyone one last chance to join the fun with our Spirit Week at the end of the month."
Spread the Word is a global Special Olympics movement that has, since 2009, challenged youth and adults to pledge to spread respect and inclusion by taking a pledge to end the use of the R-word. Today, the campaign invites everyone not only to end this act of exclusion, but to commit to an act of inclusion by taking the Spread the Word pledge.
To date, more than 780,000 people have taken the campaign's pledge online and millions more have signed banners or petitions at events around the world.
The Spread the Word to Inclusion campaign highlights the divisions in schools, workplaces, and communities that have led to social isolation, exclusion, and other forms of social abuse among individuals with intellectual disabilities all over the world. More than 15 percent of the global population are estimated to have a disability, with 80 percent in low-income or developing countries; and many of them continue to be left out educationally, socially, and economically.
Those wishing to support the campaign are encouraged to take the pledge at http://spreadtheword.global and share their commitment to inclusion with Special Olympics New York on Twitter @SpecOlympicsNY Instagram @SpecialOlympicsNY and Facebook @SpecialOlympicsNY.
###
About Special Olympics New York
Special Olympics New York is the largest statewide Special Olympics chapter in the country, serving nearly 68,000 athletes across New York with year-round sports training, athletic competition, and health screenings. The organization also partners with nearly 150 schools statewide to offer unified sports. All Special Olympics New York programs are offered at no cost to athletes, their families or caregivers. Learn more at www.specialolympicsNY.org and #SpecialOlympicsNY.
MEDIA CONTACT:
Robyn Armando, Vice President Marketing & Communications, (518) 930-4890; rarmando@nyso.org
#SpreadtheWord #PledgeToInclude
SHARE THIS: