Special Olympics New York Kicks Off Unified Bowling Season at 62 High Schools
16 New Schools Throughout New York State Sign on for 2020 Season
Albany, NY – The 2020 Unified Bowling season is underway at 62 high schools across New York. Sixteen are participating for the first time.
Special Olympics Unified Sports® include participation by students with and without intellectual disabilities playing on the same teams. Statewide, Special Olympics New York and the New York State Public High School Athletic Association (NYSPHSAA) partner with more than 200 Unified Champion Schools® and 8,200 participating students who play interscholastic Unified Bowling and Basketball.
All 62 participating Unified Bowling high school programs can be found at this link.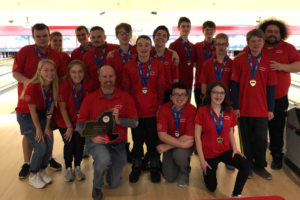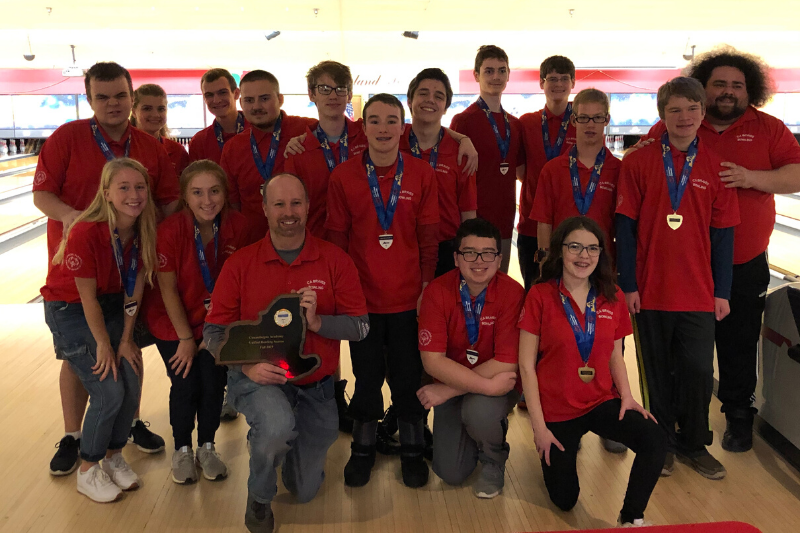 "Unified is more than a sports league—it's a way of life. Together as teammates in every sense, our Unified athletes and partners are creating school communities where inclusion, tolerance, and acceptance of all students is the rule and not the exception," said Stacey Hengsterman, president and CEO of Special Olympics New York. "Congratulations to all of our Unified Bowling athletes, coaches, and fans on the start of another highly anticipated season."
"Unified Bowling provides an opportunity for all students to be involved in interscholastic sports," said NYSPHSAA Assistant Director Todd Nelson. "Bowling is a lifelong sport that can be shared with family and friends. The sport of bowling tends to bring together a wide demographic of students to share a common experience."
Unified Sports is one of the fastest growing sports movement in the world, with more and more school communities embracing the program's unique ability to draw people with differing backgrounds together through a shared love of sports. Hengsterman says continued program growth is a top priority as Special Olympics New York celebrates its 50th anniversary during the 2019-20 school year.
To get your school involved in Unified Sports, visit specialolympics-ny.org/unified or send an email to unified@nyso.org.
###
About Special Olympics New York
Special Olympics New York is the largest state chapter in the country, serving more than 67,000 athletes across New York with year-round sports training, athletic competition, and health screenings. The organization also partners with more than 170 schools statewide to offer Unified Sports. All Special Olympics New York programs are offered at no cost to athletes, their families or caregivers.
SHARE THIS: