Nine Inspiring Stories from our 2020 Winter Games Athletes
The Special Olympics New York Winter Games are coming to Rochester on February 21 and 22 with more than 1,000 athletes and coaches from around the state going for the gold in six sports: Alpine & Cross Country Skiing, Figure Skating, Floor Hockey, Snowboarding, and Snowshoe.
To celebrate, we've collected nine inspiring stories from each of our nine regions. Congratulations and best of luck to all competing!
Miguel Rivera – Western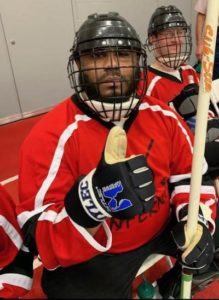 When he was just 24 years old, Miguel Rivera was voted Team Captain of the Friends United floor hockey team. Now at 26, he's hoping to lead his team to gold at the 2020 Winter Games.
Hailing from Akron, NY, Miguel has played numerous sports over the past eight years. He's supportive by nature, which is part of the reason his coaches and teammates elected him.
"I like to help people," Miguel said. "I can help my teammates learn the sports we play. We are a family and I love being a part of it."
Miguel and Friends United will compete in our Floor Hockey competition.
Rory Palmer – Genesee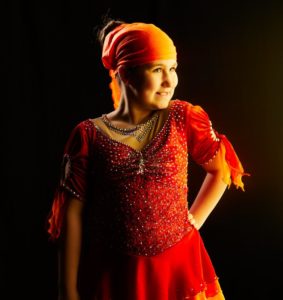 For Rory Palmer, skating isn't just a sport. It's a huge part of her life!
Rory has been a Special Olympics NY athlete for four years, during which time she's competed in Figure Skating and Track & Field. In addition, she's a member of U.S. Figure Skating and participates in dance figure skating and synchronized skating. She enjoys both self-improvement and helping her friends become better.
Rory will compete in Figure Skating at Winter Games.
Steve Williams – North Country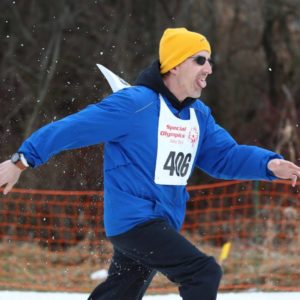 When it comes to Special Olympics NY events, Steve Williams has done it all.
In addition to competing in Snowshoe, Basketball, Softball, Track & Field, Golf, and Bowling, Steve also volunteers for Law Enforcement Torch Runs, Polar Plunges, Cops on Top, and most other events happening in the North Country. In all, he's been a Special Olympics NY athlete and supporter for over 25 years.
"I enjoy participating in Special Olympics New York programs because it is a lot of fun and it keeps me going," he said. "I enjoy it the most when you get to see other athletes compete, and hang out with them. Plus the coaches and volunteers are fun to be around too."
Steve will compete in Snowshoe at Winter Games.
Omar Barry – Southern Tier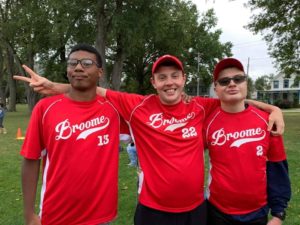 Omar Barry (left) may just be 17 years old, but that doesn't mean he's new to our competitions. He's already been an athlete for six years!
Omar loves the comradery of team sports and enjoys meeting new friends from other regions. His best advice for competitors at Winter Games: "You got this."
Look for Omar at our Alpine Skiing competition.
Vincent Femia – Central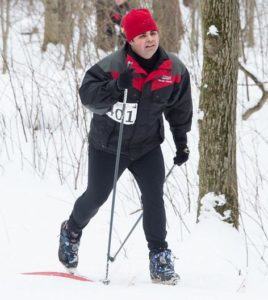 Vincent Femia's love of sports competition began with a phone call.
When his middle school teacher informed him about an upcoming Special Olympics NY Alpine Skiing competition, Vincent jumped at the opportunity. Within his first year, he became a gold medalist.
Now three decades later, Vincent is still competing and still earning gold medals. He'll be on the slopes of Rochester this month, and don't blink. If you do, you just might miss him!
Charlie, Lucas, and Joshua – New York City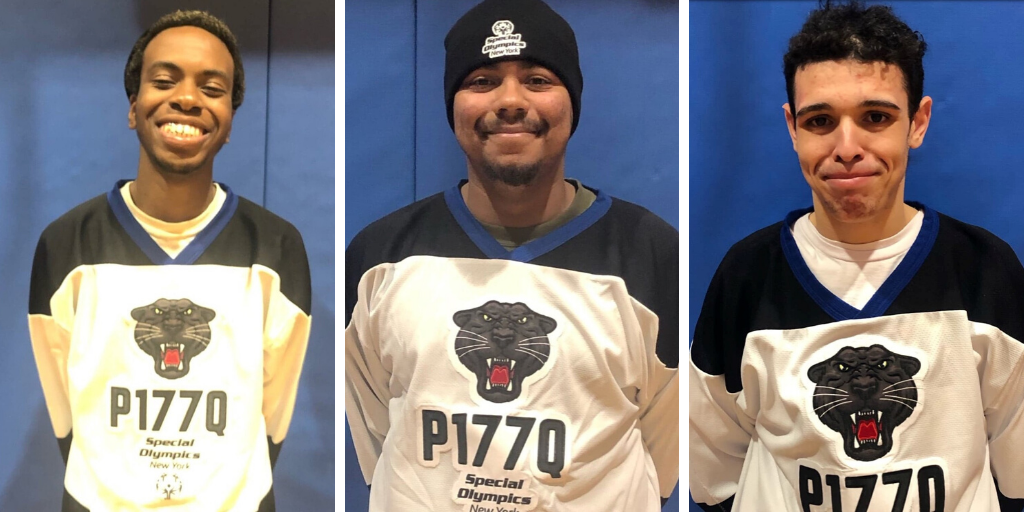 Charlie Wint commutes over one hour to practice with his teammates. Lucas Perez is loving his first year of organized sports. And Joshua Delacruz is a vital member of his team, despite being just 17 years old.
Together, these athletes play for the P177Q-Panthers. They began this season with a gold-medal performance…and they'd like to end it with another! Look for them at Floor Hockey.
Liza Ambrosini – Capital District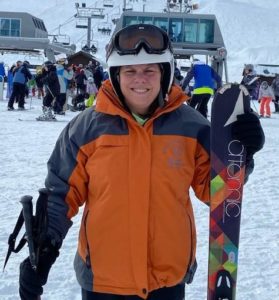 Liza Ambrosini has been a Special Olympics NY alpine skier for nearly a decade. But she admits she wasn't always ready to plunge down the mountain.
"I don't like trying new things but my parents thought it would be a good idea to join Special Olympics," Liza said. "I was very nervous…Now I love it. I love practicing with my teammates and have made new friends…Skiing is my favorite sport in the winter."
Liza will compete in Alpine Skiing.
Curtis Waller – Long Island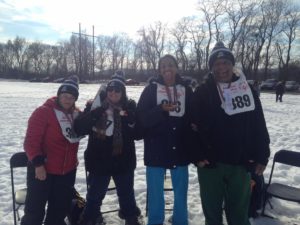 For Curtis Waller (right), sports are all about steady improvement. He started training in Snowshoe just four years ago, yet he's already advanced from the 25 meter event to the 100M. He'll be competing in Snowshoe at Winter Games this year, and he can't wait.
"I like everything about Special Olympics," Curtis said. "I like Bocce and I like Snowshoe racing. I like my team and I like my coach."
Louis Jost – Hudson Valley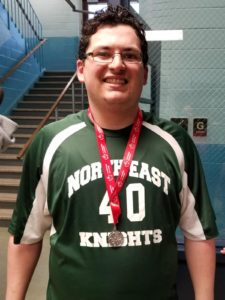 For Louis Jost, Special Olympics competition has led to success on and off the field. As a five-sport athlete with 15 years of experience, he's earned more than 80 medals at various competitions. As a member of his community, he works as an assistant sous chef in Hastings, NY.
Find Louis at Floor Hockey, where he hopes to add another medal to his collection.
Good luck athletes!
###
If you would like to support our athletes with a donation, please do so here.
SHARE THIS: