Meet Generation Unified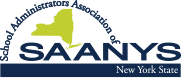 By Stacey Hengsterman, president & CEO of Special Olympics New York; and Robert Zayas, executive director of New York State Public High Schools Athletic Association
More than 8,200 students in 172 high schools across New York are leaders in the fastest growing sports movement in the world.
Special Olympics Unified Sports include participation by students with and without intellectual disabilities playing on the same team. Their games are not charity. They are authentic competitions governed by the same rules as all interscholastic sports, overseen by certified officials and coaches. Beyond the game, students in Unified Champion Schools participate in youth leadership activities, engaging the entire school community in the movement to inclusion.
These students are Generation Unified. They represent their school on and off the court in a way that no generation before them has been able to do. They are the future.
A unique partnership built on education and student leadership paved the way for Unified Sports in New York.
Seven years ago, Special Olympics New York (SONY) and the New York State Public High School Athletic Association (NYSPHSAA) embarked upon a partnership that made this possible.
NYSPHSAA is an educational service organization dedicated to providing equitable and safe competition for its membership of 800 high schools. It's the third largest high school interscholastic association in the country, with more than 600,000 student athletes playing sports. SONY is the largest Special Olympics chapter in the U.S., with more than 67,000 athletes. It is driven by the mission to provide year-round sports training and athletic competition in 22 sports for children and adults with intellectual disabilities.
While it is not what either of our organizations are best known for, we share a commitment to educational programming that spurs athlete leadership, sportsmanship and community service. In 2013, we came together to bring these mutual core values to a broader population.
As the partnership talks began, it became clear that not just sports, but interscholastic Unified Sports should be at the core of our program partnership. It was important for our Special Olympics athletes not merely to put on a high school uniform (a rite of passage for any youth playing sports), but to have the same high school athletic experience as their general education peers, alongside them. If the program was going to fulfill its potential, it didn't need "volunteers" from general education, but true teammates, ready to practice, learn, win and lose together. Teammates that bring out the best in each other, and find a way for everyone to contribute.
It was a great start. Playing Unified Sports was integral, but it wasn't going to be enough. We needed to change everyone's attitudes and actions toward students with disabilities. We needed the whole school engaged. And we needed the students of all abilities to lead the charge.
Through support from the U.S. Office of Special Education Programs (OSEP) at the U.S. Department of Education, Special Olympics had developed the Unified Champion Schools program, which offers a unique combination of proven activities that successfully equip young people with the knowledge, skills, tools and training to create classrooms and school climates of acceptance, respect, and meaningful inclusion. These are school climates where students with disabilities feel welcome and are routinely included in — and feel a part of — all activities, opportunities, and functions.
We piloted the program in the Capital Region (NYSPHSAA Section II) with 12 schools in 2014. Shenendehowa High School hosted an inaugural summit for what would be known as the Youth Activation Committee (YAC) on the Friday of a Regents Exam week in January. We were overwhelmed with the student participation and enthusiasm. They came ready, prepared with ideas, creativity, and a palpable sense of urgency. They left with a mission.
Schools developed a 6-game league schedule for Unified Basketball in the spring season, and we concluded with every team having a final game at the Glens Falls Civic Center. Administrators, coaches, students, parents, siblings and friends shared stories of change, transformation, fulfillment and inclusion. We took a moment to celebrate, and then returned to the daunting task of taking the program statewide.
Six years later, we have schools participating in every NYSPHSAA section. We've grown from 12 schools to 172, from 144 Unified Sports teammates to more than 8,200, and from 80 inclusive youth leaders to 3,500.
This rapid growth is to be celebrated, but it still isn't enough. To realize the full potential of Generation Unified, we need more schools, more sports, more students.
Research shows that there is a strong relationship between school connectedness and important outcomes such as regular school attendance and staying in school. 81% of students say that the Unified Champion Schools is changing their school for the better. 63% of school administrators feel that it has made a big impact in creating a more inclusive school environment.
Research also shows children with disabilities are two to three times more likely to be bullied than their peers without disabilities; 58% of administrators feel Unified Champion Schools has made a big impact in reducing bullying and teasing in their schools.
As Special Olympics New York celebrates its 50-year anniversary, we are taking our historic partnership a step further with an ambitious goal: bringing this critical program to 50 (or more!) new schools and raising the funds necessary to support the ongoing growth of Generation Unified.
The future of our schools, communities and families depend on it.
Published in the Fall 2019 edition of Vanguard by the School Administrators Association of New York State
SHARE THIS: