Leading the Inclusion Revolution in Fashion
Be Brave Apparel Now on Sale
"I can play sports I never had the chance to play before. And it doesn't matter how diverse or what race you are. Every athlete can join and enjoy."
So said Special Olympics New York athlete Alfred Ha during a livestream from New York Fashion Week. The occasion: Our Be Brave clothing campaign.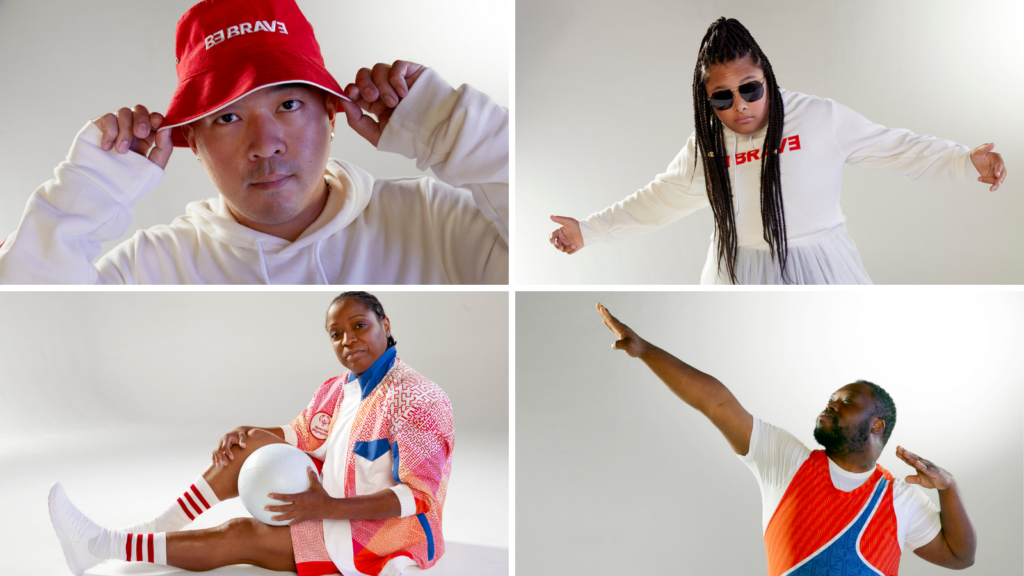 Launched in partnership with Special Olympics New York, Special Olympics, the Parsons School of Design, and fashion photography icon Nigel Barker, Be Brave is functional, fashionable sportswear designed for athletes of all abilities.
"Be Brave is not just about our athletes being brave. They are brave," said Special Olympics New York President and CEO Stacey Hengsterman during an interview with Style of Sport. "It's really sending that message out to everyone else. Be brave to talk to me. Be brave to get to know me. Be brave to be my friend. It's telling everybody it's time to be more brave."
The initiative began at Parsons School of Design in New York City. Throughout their semester, students collaborated with Special Olympics NY athletes, Nigel Barker, and others via Zoom. The objective: To create clothes that wouldn't just look good—they'd feel good, especially during competition.
For example, students prioritized breathable fabrics that allowed a full range of movement. As Parsons student Dana Kosber told Forbes Magazine, "The design was primarily driven by what [the athletes] needed, their preferences, and their personal playing styles." Fellow students Jessica Tan shared a similar sentiment with Popsugar Fitness: "I have a responsibility to help create change, and this class is just one step forward."
Photographer and entrepreneur Nigel Barker offered further collaboration, both with the students and the athletes themselves. At Fashion Week, he captured the beautiful images seen above. Plus, he had a great time meeting our athletes.
Now how's this for a #FeelGoodFriday? Huge thanks to @NigelBarker for yesterday's amazing photoshoot with our athletes! 📷 pic.twitter.com/p8Rdp8cJWz

— Special Olympics New York (@SpecOlympicsNY) September 10, 2021
Nigel put it so well in his interview with Cheddar News: "We're changing what people think is possible."
Items from the Be Brave catalog are available for purchase at this link.
SHARE THIS: