Westchester Law Enforcement Torch Run (LETR)
September 9, 2021 @ 8:00 AM

-

5:00 PM

EDT

UNITED WE RUN!
WHEN: September 9, 2021
START: Yonkers 3rd Precinct – Riverdale Avenue TIME: 8:00AM
SHIRT PICK UP
We will be in the office from 10am-3PM on Wednesday, 09/8 if you would like to pick up shirts.
1207 Route 9
Suite 1C (in back of building)
Wappingers Falls, NY
I am also going to be at the Yonkers Police Dept. day of event, 9/9 (start of run) and can pick up shirts by 7:30am for your department.
435 Riverdale Avenue
Yonkers, NY
Since the celebration, I will not be able to stop and drop off shirts and I will not be with the run to give shirts since I have other things I need to handle day of run as well.
We are very limited on shirts and will be ordering more.
Those who do not pick up shirts, I will ship after the run on 9/9.
THANK YOU ALL EVERYONE!
DOWNLOAD ROUTE: FINAL – Westchester Law Enforcement Torch Run ROUTE
DOWNLOAD ORDER FORM / SPONSORSHIP FORM / REGISTRATION FOR RUN: 2021 FINAL LETR Order Form and Sponsorship (WE ARE REQUESTING OFFICERS REGISTER FOR RUN THIS YEAR – THANK YOU!)
DOWNLOAD FLYER: TORCH RUN 2021 – Promo Flier 1
DOWNLOAD UPDATED FLYER 8/25/21 – TORCH RUN 2021 – Update
CELEBRATION QUESTIONS CONTACT:
    Sergeant Jim Dress – JZD2@westchestergov.com  – Office (914) 864 – 7880 / Cell (845) 406-0350
DOWNLOAD CEREMONY FLYER: TORCH RUN 2021 – Ceremony
DOWNLOAD ESCORT MOTORCYCLE UNITS FLYER: TORCH RUN 2021 – Escort – Motorcycle Units
SCAN QR CODE TO ORDER ONLINE AND ALSO PAY FOR SPONSORSHIP:
OR MAIL FORM AND PAYMENT (SEE FORM ABOVE) – NOTE: SHIRTS CAN BE PICKED UP PRIOR TO RUN ON 9/9 AT THE YONKERS PRECINCT AND WILL NOT BE MAILED DUE TO DELAYS IN SHIPPING AND COVID.  WE WILL BE THERE AT 7:30AM. PLEASE DESIGNATE SOMEONE TO PICK UP YOUR SHIRT ORDERS. SHIRT ORDERS CAN BE ORDERED/PURCHASED THEN AS WELL.
OR CLICK ON THIS LINK TO ACCESS: https://forms.gle/1HjhWPfEhUS114kw8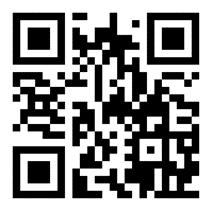 How to scan the QR Code:
Open your camera app
Place cover QR code
Click the pop up from google documents
Any questions please contact:
Teresa Gilli
Special Olympics New York
845-262-6011 – tgilli@nyso.org
Fax: 845-262-6011
Sergeant Dave Barca
914-240-3331
Sergeant Jim Dress
Office (914) 864 – 7880 / Cell (914) 574 – 7530
SHARE THIS: