2021 DeLisio Golf Tournament – Hudson Valley Region
July 17 @ 8:00 AM

-

10:00 PM

EDT
Location: Woodstock Golf Course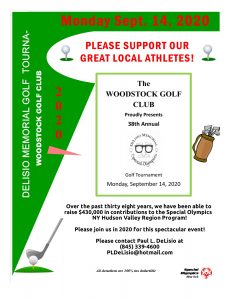 HONOREE:
Johann Huleatt
Outreach Director | Rifton Equipment
Johann Huleatt serves as the outreach director for Rifton Equipment, Community Playthings and the Bruderhof. On behalf of these related entities, charitable, impact investing, bridge and community building endeavors are directed and coordinated. For over 20 years Johann has been involved in start-ups, businesses, church groups, day cares, schools, publishing and non-profit projects; he serves on a variety of board of directors and has earned BA and MPA degrees. Johann is married to Nancy and they have been blessed with a family of five children.
Two times:
8AM and 1PM
Breakfast, Lunch and Dinner
Person to contact about event: Paul L. DeLisio 845-339-4600  PLDeLisio@hotmail.com
Director of Development, Teresa Gilli, tgilli@nyso.org, 845-262-6011
CONTACT US FOR MORE INFORMATION!
SHARE THIS: