Rhonda Frederick
President, Developmental Disabilities Alliance of Western New York (DDAWNY)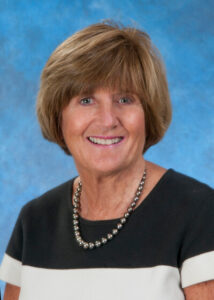 Rhonda Frederick was appointed to the Special Olympics of New York Board of Directors on December 9, 2020.  Rhonda currently serves as president of the Developmental Disabilities Alliance of Western New York (DDAWNY), an organization that fosters collaboration among agencies who support people with developmental disabilities and gives them a single voice in Albany.
Previously, Rhonda has served as People Inc.'s chief operating officer and had oversight of 93 percent of People Inc.'s $143 million operating budget and its 3,400 employees. She also oversaw all residential, day services, service coordination, in-home supports, senior services and health-related services and had administrative oversight of quality improvement, government relations, program development and legal. As COO, she served as the agency's lead relationship builder and liaison with important regulatory and funding agencies such as the Office for People with Developmental Disabilities (OPWDD), Developmental Disabilities Regional Office (DDRO), U.S. Department of Housing and Urban Development (HUD), NYS Homes and Community Renewal, NYS Department of Health and NYS Office for the Aging.
Active in the community, Rhonda serves on the steering committee for WNY iCan Bike (formerly Lose The Training Wheels), which provides unique learning opportunities in recreational activities for people with disabilities. She is the Board Chair for Person Centered Services (PCS) and currently serves on the Boards of Hilbert College, New York State Industries for the Disabled (NYSIDD), Amherst Meals on Wheels, and Accountable Health Community Inc. She also sits on the Board of Regents for Canisius College and the Executive Committee of the Buffalo Niagara Partnership.
Rhonda earned a bachelor's degree in social work from Rochester Institute of Technology and a master's degree in public administration from Canisius College. She resides in Amherst, NY.