Go for the Gold
August 11 @ 6:00 AM

-

10:00 AM

EDT
Thanks to grassroots events like Go for the Gold, Special Olympics New York is successful because of the cumulative total of generally small gifts that add up to a day of amazing support. We cannot do events like these without massive amounts of volunteers who take pride in their part in such an amazing fundraising partnership. For this year's Go for the Gold event in the Central Region and Southern Tier, we're looking forward to having the uniforms, lights, sirens, and all of the promotion celebrating the amazing partnership between law enforcement and the athletes of Special Olympics NY. 
Stop by your local Dunkin' on Friday, August 11th, between the hours of 6-10am. We hope to have more than 45 participating locations. Any donation receives a free donut coupon, and a $25 donation receives this year's Go for the Gold t-shirt!
Participating locations include:
Central Region: 149 Grant Avenue, Auburn; 2 East Genesee Street, Auburn; 160 State Street Road, Auburn; 2244 Downer Street, Baldwinsville; 34 E Genesee Street, Baldwinsville; 5268 W Genesee Street, Camillus; 369 N Peterboro Street, Canastota; 135 Albany Street, Cazenovia; 818 N Main Street, Cicero; 6166 South Bay Road, Cicero; 6681 Collamer Road, Dewitt; 3493 Erie Boulevard, Dewitt; 4 Chevy Drive, Bridge Street, E. Syracuse; 7043 Manlius Center Road, E. Syracuse; 501 E Genesee Street, Fayetteville; 314 South 2nd Street, Fulton; 299 Farrell Road, Geddes; 409 7th North Street, Liverpool; 4744 Buckley Road, Liverpool; 105 Second Street, Liverpool; 306 Fayette Street, Manlius; 3378 Main Street, Mexico; 1707 Burrsone Road, New Hartford; 5194 Taft Road, N. Syracuse; 213 Genesee Street, Oneida; 105 Route 104, Oswego; 255 West Seneca Street, Oswego; 2014 Route 5 & 20, Seneca Falls; 2921 James Street, Syracuse; 1909 Teall Avenue, Syracuse; and 1001 W. Genesee Street, Syracuse; 1250 Arsenal Street, Watertown; 1238 Washington Street, Watertown.
Southern Tier: 7858 NY 434, Apalachin; 1315 Upper Front Street, Binghamton; 152 Clinton Street, Cortland; 162 Tompkins Street, Cortland; 36 North Street, Dryden; 31 S. West Street, Homer; 408 Elmira Road, Ithaca; 302 Pine Tree Road, Ithaca; 205 South Meadow Street, Ithaca; 216 Reynolds Road, Johnson City; 32 Peruville Road, Lansing; 3742 State Route 11, McGraw; 135 Park Street, Owego; 4005 Vestal Parkway, Vestal.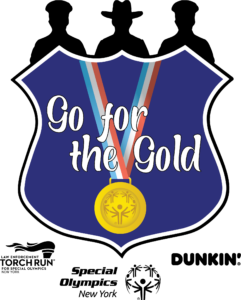 SHARE THIS:
Related Events