Winter Sports Season at Home
Introduction to Training & Competition
Introduction to Training & Competition
As part of our Return to Activity Plan, we will continue to offer athletes and coaches a safe opportunity to train and compete from home and at school. We have selected a variety of competitive events for the majority of our Winter Sports, as well as some general Sport-Readiness events that incorporate an opportunity for all athletes.
Eligibility: Any registered Special Olympics New York athlete with a valid medical and consent form can participate. Athletes should register with their coach to participate. All coaches must be certified Class-A Volunteers. While an athlete may be training with multiple training clubs, you can only be registered for competition as part of one club. If your medical has expired, please ask your coach for the virtual waiver.  All new athletes must have a medical.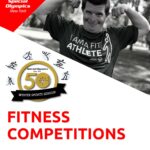 Train for Your Events: Please review the Fitness Competition Playbook below for all available at Home events. Contact your coach to connect with your regional staff to register. You can keep track of your scores using this Tracker.
Here are the Divisions files for Team and Single Entrants.
Submit Your Results: As you're training, your coach will track and submit your scores.

Recognition: All athletes participating in at Home training and competition will receive a signature t-shirt.
Celebrate: Join us for a Virtual Celebration on March 18th.
| | |
| --- | --- |
| DATE | DUE ITEM |
| November 20 | Winter Season Opens |
| January 8, 2021 | Baseline Scores Due |
| February 5, 2021 | Midseason Scores Due |
| March 5, 2021 | Final Scores Due |
| March 10, 2021 | Training Video & Photo Submissions Due |
| March 18, 2021 | Winter Season Celebration* |
*Final Results will be posted during the Virtual Winter Season Celebration